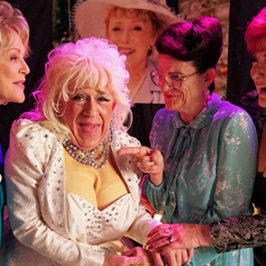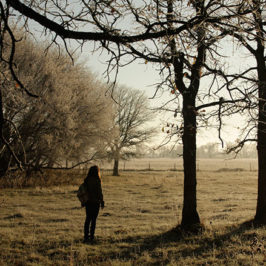 WINNER – Best of Show – Female Eye Film Festival 2014 WINNER – Audience Choice Award – Green Bay Film Festival 2014 FOUR NOMINATIONS – Idyllwild Film Festival In this coming-of-age drama, Euphoria unfolds two road stories about one person–a little girl Lily who's taken away from home by her mother and Michelle, who traces the journey back after many years. Michelle and her mother, Celeste, have been leading a secret life in Montreal, when she's shocked to learn that her father is still alive. She decides to return home to see him, even though it means leaving Celeste behind. But the road back to Euphoria means facing real life on her own–a place full of strangers and their stories of love and loss, as well as the haunting memories of another long-ago journey. And yet the further Michelle travels, the more she encounters the power of human connection. After being an outsider for most of her life, she realizes that Euphoria is not a destination. It's the strange and unpredictable world she discovers on the...
Learn More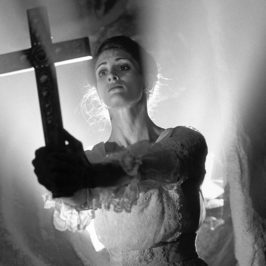 WINNER – BEST FILM – Sitges Catalonian International Film Festival WINNER – INTERNATIONAL EMMY for Arts Programming Canadian cult auteur Guy Maddin has concocted his most ravishingly stylized cinematic creation to date. Beautifully transposing the Royal Winnipeg Ballet's interpretation of Bram Stoker's classic vampire yarn from stage to screen, Maddin has forged a sumptuous, erotically charged feast of dance, drama and shadow. The black-and-white, blood-red-punctured DRACULA: PAGES FROM A VIRGIN'S DIARY is a Gothic grand guignol of the notorious Count and his bodice-ripped victims, fringed with the expressionistic strains of Gustav Mahler. Bruce Diones in The New Yorker declared that "Maddin has discovered a new kind of cinema, the welding of silent-film technique, avant-garde imagery, and 21st century technology….Victorian sexuality and melodrama are brought together in a shadowy world of expressionistic images and an athletic, almost rabid,...
Learn More
WINNER: Best Feature Drama award, Women in Film Festival, 2011 WINNER: Best Performance award, Women in Film Festival, 2011 WINNER: Best Canadian Feature, Female Eye Film Festival, 2010 A dark historical drama about two sisters, the man that comes between them, and the tragedy that results. Set in the 1870s. Canadian theatrical release: Summer 2010 Television Broadcast: Super Channel 2011 DVD: available through Winnipeg Film Group Black Field trailer from Danishka Esterhazy on...
Learn More